Writings on Living Sustainably
Posted on: September 8, 2020 - 8:10pm
Greenwashing, Newfound Landing, March 18, 2021
Lauren Therriault
Cynics get ready; today I am going to tell you about greenwashing. Greenwashing is when a product or company claims something is good for the environment, or eco friendly without actually backing up those claims. The first use of the term greenwashing was in regards to hotels asking guests to reuse towels to save the environment when really it was implemented to save the hotel money. Since then there have been many marketing teams that have purposely greenwashed the public into buying products under the guise of being "eco friendly." I have admittedly fallen for many of these ploys.
Last week a bottle of Dawn dish soap came home from the store because I didn't have time to buy soap in bulk like I usually do. My son asked "What is this?" after looking at the infamilar blue bottle with cute ducks on it, and my husband replied "It's a special soap, you can even use it to clean ducks from oil spills." It dawned (pun intended) on me that my son was being greenwashed. Upon more research I have found out that Dawn dish soap is made from petroleum, how ironic that something used to clean oil spills off of aquatic animals deepens our dependence on the oil industry with every bottle we purchase. Dawn does donate bottles of soap to help injured animals after oil spills, but wouldn't it be nice if they changed some of the chemicals to not rely on fossil fuels, which causes oil spills in the first place?
Another industry that does a lot of greenwashing is the plastic water bottle companies. Have you seen advertisements for "15% less plastic" or "new eco-friendly caps." It makes me think "15% of what?" What an unsubstantiated claim that is. A plastic water bottle is 100% more plastic than a reusable water bottle. I don't mean to make you feel bad about your own choices, but to help shed light on the marketing practices that you may fall prey to.
How can you avoid falling for these tricks? Do your research, know what companies are trying to trick you. If a company doesn't say anything on their website about sustainable practices for the earth, animals or people, they probably aren't doing anything. If their website uses a lot of buzz words but doesn't seem to be putting their money where their mouth is, they aren't. If a company is trying to get you to buy more, stay up to date with latest trends, won't tell you what the ingredients or materials used to make the product are, and claim to be helping the environment but are just adding more waste to the already taxed system, you are probably being greenwashed.
Now the million dollar question; how do you continue buying items you need without being greenwashed? You can try to buy in bulk, or zero waste as much as possible. You can buy locally from small businesses, you could make things from scratch so you know what ingredients are being used. In some cases it's unavoidable. Pick one area or product you don't want to perpetuate the greenwashing in, I'm picking dish soap, and find an alternative that sits well with you in terms of budget, access, and the impact it's production has on the earth, animals and people.
Black History Month, Newfound Landing, March 4, 2021
Lauren Therriault
February was Black History Month but shouldn't every month be Black History Month? Why stifel your learning to just one month or one facet of history. Let's broaden our horizons and learn about Black History in regards to environmentalism and sustainability. When I think of African Americans who have made an impact on the environment my first thought is George Washinton Carver. Born into slavery in 1864 he defied the odds to get an education, at a time colleges in the United States did not enroll African Americans, and revolutionaized farming as it was known.
I was shocked to learn that he did not invent peanut butter, like I had been taught. More reason to check what you learned in school and make sure your racial biases are not skewing your understanding. Carver's work did significantly increase the production of peanuts, legumes and sweet potatoes. Since he had implemented their growth he found hundreds of uses for these crops including new foods, paper, paints, medicines and inks. He is quoted as saying "There is a use for almost everything." ( A true sustainable mindset.) He advocated for these crops to be grown to increase the nitrogen in the soil that was depleted by growing cotton year after year. This was a revolutionary concept and spread the idea of crop rotation as it exists today. He traveled throughout the South teaching farmers about soil health, furthering his ideas.
He taught famers about feeding animals natural, and free foods, for example pigs could be fed acorns instead of purchased grains. He also shared ideas about using natural fertilizers like "swamp muck" instead of chemical fertilizers which polluted the water and caused algae blooms. On top of protecting the earth he fought for racial justice and practices that would bring food to those in need. Carver felt it was important to protect the earth and protect all of earth's people.
Carver was a revolutionary whose work we still build upon today in terms of sustainability, protecting the environment and equality. One can't help but wonder how many other radical thinkers there were, and are, within the Black and Indegeonous community who are not acknowledged for their contributions, or were historically held back from gaining an education or holding roles in the environmental realm.
Sustainable Crafting, Newfound Landing, February 25, 2021
Lauren Therriault
If you have been home over vacation week with kids to entertain, or are looking forward to hosting your grandkids or nieces and nephews for a playdate soon. Or if you just like being crafty and sustainable at the same time, then I have some ideas for you.
Toilet paper roll crafts: Use empty rolls for stamps. Line them with string or bubble wrap to make a roller with paint or ink to make cool designs.
Melted crayons: save those broken crayons and melt them down in silicon trays to make fun multicolored crayons.
Cereal Box canvas: Cut up cereal or other boxes from your pantry and use the back side as a canvas. You can paint, watercolor, or decoupage on it. If you have any painters tape around you can even tape the edges to make it look even more professional. No one would ever guess your artwork was on the back of a Chex box.
Styrofoam tray stamps: Use cleaned styrofoam to etch designs into with a utensil and stamp away with ink. Or cut out shapes from the styrofoam to make stamps. Just remember to make the shapes a mirror image if you want words.
Collages: cut up magazines or catalogs and make a collage or vision board.
Tin can vase: paint a tin can or decorate it with string to make a vase for flowers or a receptacle for collections.
Secret messages: Write on the back side of scrap paper using a white crayon and have your kids reveal the secret message by painting over it with watercolors. Along those lines you can draw in black marker on scrap paper and make your own coloring pages specified to your children's exact wishes. A pig with a rooster on its back next to a tractor? You got it kid! They won't care that your drawings aren't perfect.
Make your own playdoh. I bet you have the ingredients already in your cabinets.
Use plastic containers to freeze toys in and let your kids extract the toys using tools and warm water.
Frozen Ornaments: find natural materials, pinecones, boughs, leaves, dried flowers or herbs, and add them to either a muffin tin or bundt pan or other baking tin. Add water and a string for hanging and put outside to freeze. Hang the ornaments outside from branches and watch them sparkle in the sunshine.
With any luck these ideas will keep you busy and require less prep and clean up time than you spend doing them.
Let's Talk Trash, Newfound Landing, February 18, 2021
Lauren Therriault
I am ashamed to admit it but after the Transfer Station stopped taking recycling I claimed; "recycling is dead." This was a big reason I started trying to move towards zero waste and became interested in sustainability. I am happy to report that recycling is alive and well, but much altered from what it once was. Janet Metcalf and Herb D'Arcy, both Bristol residents, have been working tirelessly this last year to learn about the transfer station and think of solutions to the lack of recycling options we Bristonians have. Janet has made a video called "Let's Talk Trash" for this month's edition of Locally Produced, outlining what happens to all of the garbage Bristol residents throw away, spoiler alert, it's not good...but it's not awful either. You can find the video on the Sustainable Bristol facebook page or through the Minot Sleeper Library website. The video is very informative. Then join us for a discussion about what you can do to reduce your garbage and other solutions and actions the town can take to work towards less waste being hauled away. One of the biggest solutions Janet and the rest of the committee has come up with is to start recycling cardboard. Tune in on February 22nd at 6:30 via zoom for the discussion and to hear the exciting news about recycling cardboard. You do not have to watch the video to join if time is of the essence. We hope to see you on Zoom!
Now anecdotally, because really what's the point in writing a weekly article for the paper if you can't share stories from your adolescence? When I was in high school I worked at the Transfer Station in Hancock, NH. It was a town of about 1,100 people. The transfer station usually required three attendants during a regular weekend. The Saturday after Christmas however required double that. Three people worked 5 hours straight just baling cardboard to keep the pile from overflowing with holiday boxes, while the other three held down the fort sorting recycling and working the compactor. This was in the days before Amazon and online shopping, so I can only imagine the cardboard Bristol could bring in and turn into revenue and keep out of the waste stream.
Bird Watching, Newfound Landing, February 11, 2021
Lauren Therriault
One thing that makes February more bearable is the days getting longer. February also brings more birds returning from their winter sojourn, even though you may not think winter is over yet. More daylight means more time for you to watch the birds outside your windows. I love watching a group of about ten Blue Jays come to our feeders every morning and feasting. My favorite bird that comes to visit is a Northern Flicker, I think of him as a ground woodpecker. He hops around on the ground searching for bugs in my garden. I am excited to see him again soon. I also love seeing Cardinals, their flash of red against the white snow and bare branches is a welcome surprise.
You can feed the birds all winter long in order to get them to come to your window. Be sure to take the feeders down once the bears come out of hibernation. We recently covered pine cones in peanut butter and bird seeds and hung them in a bush near our deck. What a feast, for the eyes for us and of seed for the birds. Feeding them doesn't have to be laborious.
This weekend is the annual Backyard Winter Bird Survey put on by the NH Audubon Society. Saturday and Sunday you can watch the birds and count how many you see of each variety. Submit the form with your count and do your part to track and survey the birds.
You might be thinking "This is great Lauren but what does this have to do with sustainability?" Good question. Anything that gets someone interested and paying attention to the great outdoors is a step in the right direction. If someone who previously was not aware or interested in birds becomes more aware of them they will be more likely to make choices that lessen the impact they have on their new found feathered friends. Noticing changes in when the birds come back may sway you on your thoughts about the climate crisis. Falling in love with a certain type of bird may cause people to rethink their use of pesticides around their home. Bird watching is an easy and fun thing you can do that will bring you closer to nature from inside your warm house with a cup of loose leaf tea. Enjoy!
Sustainable Valentine's Day, Newfound Landing, February 4, 2021
Lauren Therriault
Valentine's Day is right around the corner. If you, or more realistically your significant other, like this holiday I thought giving some ideas for less wasteful ways to celebrate would be helpful.
Skip the flowers? Shipping roses from South America isn't really the best thing for the environment. Ask the florist for more locally grown flowers, not the easiest thing to attain in February in New England, but maybe it's possible. Maybe flower seeds would suffice? Or a house plant that will clean the air and last longer than a week. Definitely skip the balloons.
Skip the card? Make your own or send an ecard. Who cares what the card looks like, it's the sentimental writing that really matters. Better yet film a video of yourself telling someone how much they mean to you. If you must buy one make sure it's recyclable or made from recycled paper and does not have glitter.
Stay home. It's the safest option and also will save you money and gas. Staying home doesn't have to be the same old same old though, plan a fun activity or meal for yourself or significant other. Take an online cooking class, rent a movie that just came out, eat somewhere else in the house for a change, wear fancy clothes, play some dance music and boogie.
Skip the present? Make your own gift instead of buying one, thrift something, give a gift card, or gift booklet with coupons to use throughout the year (foot massage, doing the dishes, etc).
Skip the chocolate? Heavens no! Just buy organic, fair trade chocolates wrapped without plastic.
Tell people you love them, if 2020 taught us anything it's that life is short and you should let people know how you feel.
Find Something to do Outside in the Winter, Newfound Landing, January 28, 2021
Lauren Therriault
When I first moved to the Lakes Region and didn't have any friends or sports teams to compete on like I had in college and grad school a family member told me "Winter will seem really long if you don't find something to do outside." Boy was that true. With the pandemic raging into the 11th month and indoor activities too unsafe to participate in, I thought I would give you some ideas of how to get outside more so that winter doesn't seem so long and dreary.
Snowshoe or do a winter hike. You can enjoy the same trails you love in the warmer months, just use a bit of extra gear. Don't have snowshoes, microspikes or hiking poles? Ask a friend if you can borrow some gear, look at local thrift stores, or become a member at a local nature center where they loan winter gear. Prescott Farm loans out snowshoes to members and is a wonderful place to explore.
Downhill or cross country skiing or snowboarding. Just like with other winter activities, if you don't have the equipment borrow it, rent it, find it on sale. It's not sustainable to buy all the gear and then not like the activity.
Go sledding. It doesn't have to be a kids only activity. I really love the thrill of a speedy sledding hill.
Take photos. You could look up an outdoor photo challenge and try to check off some new techniques and have beautiful photos as a reward.
Look for animal tracks. You can find simple track ID websites and print or draw some out to look for in the woods or along backroads.
Bundle up and watch the stars or have a fire. Recently a few friends and I had a bonfire book club. It was so cold we ended up sitting in our sleeping bags next to the fire but we were being safe, and outside enjoying each other's company. Some of my fond memories are of sitting by a fire bundled up in the snow sipping hot cocoa.
Have a picnic. Nothing tastes better than a lunch eaten outside, even if it's chilly.
Don't let the cold keep you cooped up inside all winter, just bundle up and get outside.
Buying In Bulk, Newfound Landing, January 21, 2021
Lauren Therriault
When I first started to reduce my waste I read a lot of suggestions to buy in bulk. I associated bulk shopping with going to BJ's and buying 100 hotdogs for a party, not buying food items in reusable containers. Buying food and items in bulk cuts down on the packaging needed for each item, gives you the amount you need to cut down on food waste, and is healthier in many cases. Perhaps you are interested in buying in bulk for one of these reasons but have been hesitant to try for fear of doing it wrong.
What can you buy in bulk? Things I like to buy in bulk include; spices, herbs, salad dressing mixes, dish soap and oil. You can also buy oats, cereals, rice, popcorn, peanut butter, pastas, dried fruits, shampoo, cleaning products, teas, coffee, and flours. Think about
How to buy in bulk? First figure out what you want or need and find a place that sells that item. Next figure out what the product would fit in. If you're buying peanut butter, a cleaned out glass jar would work. I like to reuse spice jars for herbs and spices. Sometimes I only need a small amount of some spice or dried flowers, in those cases I bring envelopes to fill. Old pickle jars are great for holding dish soap. Basically never give or throw away a jar again. Now that you have brought your containers to the store, ask for help. With new restrictions you might have to ask an employee for help instead of measuring the amounts you need yourself. The first thing they or you will do is weigh the empty containers. Then you or the employee fill the container with the items you want. Weight it again and subtract the weight of the container you brought. In some cases the items might be more expensive but I find that a lot of them are cheaper than buying it in a disposable container. Three months worth of dish soap costs me about $10, which is significantly cheaper than buying it at the store in a container I will have to dispose of later.
Where to buy in bulk? If you live locally Peppercorns in Plymouth has a great bulk selection, and Gemini Health in Tilton is also good for spices, dry goods and oils. The COOP's in Concord, New London, Hanover and Lebanon are good stops as well if you commute to those areas. Granite State Naturals in Concord also has a lot of great bulk foods.
Buying in bulk can also apply to buying large quantities of something. If you have a place to store it and it won't go bad before you use it all up, buying the biggest container of a food is better than buying a bunch of smaller ones. Buying in bulk is also usually a lot healthier than buying processed foods in bags and plastic containers. Give it a try.
Ways to Reuse Take Out Containers, Newfound Landing, January 14, 2021
Lauren Therriault
As someone who does not eat out very often I can say that month 11 of this pandemic has made me sick of eating at home. We have ordered out some food from local restaurants and feel good about supporting local businesses, but not so good about the trash ordering take out accrews. In an effort to make the best with what we've got my family has been finding inventive ways to reuse and repurpose the plastic containers we get from Very Excellent Chinese.
For crafts: the containers are the perfect size for holding paint brushes, crayons, or other crafty materials. They're also great for containing messes from baking soda and vinegar science experiments if your kids are like mine.
Leftover or food storage: small amounts of sweets, cookies, fruits, veggies, or snacks can be held in reused containers. Food came in it, why can't you keep the food in it again? You could also use them for meal planning, on Sunday make 5 lunches and fill the containers, then you have your lunch ready for the week. Or use them to have friends or family take leftovers home. Check the bottom of your containers, some say if they are safe in the dishwasher or microwave.
Home Repairs: Got a home improvement project to do? You can use a container to hold paint if it's a small amount for touch ups. Nails or screws could be organized too. Organize tools or supplies in one, or use an empty one to gather the supplies you need for your project.
Toy storage: My 5 year old got a lego kit for Christmas that we kept the pieces safe and organized within a lidded to-go container. Small pieces of toys can be kept together in these containers. You can also pack small amounts of toys for long car rides.
Collections: keep one on top of your dryer to collect money lost in the wash, keep one on your dresser to collect things from your pockets at the end of the day.
Organization: A few of these containers in a drawer could keep pens, scissors, paper clips and papers separate in your junk drawer.
Seed starting/Terrariums: save a bunch of these to start your seeds in if you like to garden. You could also use them under potted plants to collect water.
First aid kit: add some bandaids, alcohol wipes, gauze and gloves and you have a first aid kit for your car or backpack.
The possibilities are endless, you just have to think about somewhere in your home you could use them instead of tossing it out. Be sure to also specify when ordering take out that you do not need plastic utensils, you're going to eat it at home anyways so why get more single use plastic than you need.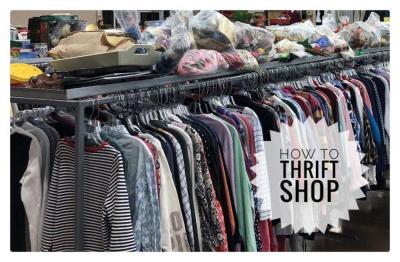 How to Thrift Shop, Newfound Landing, January 7, 2021
Lauren Therriault
In 2019 I made a goal to not buy any new clothes for a year. I like to sew so I vowed to sew all of my own clothes. This plan did not work out so well for two reasons: I like to sew but am not an expert and therefore cannot sew pants with zippers or other fashionable tighter fitting apparel. With two small children at home it was hard to find the time to sew all the clothes I needed for my post baby body. Enter Thrift Shopping. No new clothes were being made for me and I was helping local agencies and finding things I loved. Thrift shopping might be intimidating to some, which is why I thought I could give you my tips for finding great items.
Keep a list. I have a list of things I am looking for on my phone so I don't forget something I need. I look it over before I go into the store so I am not overwhelmed and don't forget what I really came for. This could be a list of homegoods you are looking for, or staple wardrobe pieces you want to fill in any gaps in your closet, or an outfit for a special occasion.
Do your research. Not sure what the policy is on trying on clothes or returns? Call and ask. Not sure what a certain thrift store sells, ask someone who has been there. Not sure if you can try items on due to restrictions? Look the store up on facebook or call.
Dress appropriately. I knew I wanted a new dress to wear to work on my most recent thrifting trip so I wore a dress, tights, boots, and makeup for ease in trying on dresses and to make myself look as much like I would if the dress were mine and I wasn't in a fitting room. If you are looking for a sweater, wear pants you'd want the sweater to go with. If you're looking for pots and pans, wear clothes you can bend down, or reach high easily for reaching back shelves.
Look for brands you know you love. It makes it easier when you find a brand you are already wearing/have in your closet. You know the sizing and sometimes the fit will be similar and it'll go with clothes you already own.
Look outside your normal size range. Since there are brands you might not be familiar with, the sizing may be different so search a few sizes up and down from your typical size and try items on.
Only buy what you intend on wearing or using. Thrifting is good for the planet because you're not adding more clothes to the stream but buying things you have no, or little intention of wearing isn't helping anyone. Just because it's cheap doesn't mean you need it.
Be nice. This goes for every aspect of life, but can specifically apply to thriting. Employes are more likely to help you or save items they think you might like if you are kind, get to know them, and politely ask for items you're looking for. This also applies to the model of thrifting. You should not buy everything you see, leave some for others. The wonderful deals are great for you but may be necessary for others who cannot afford anything else. Keep those folks in mind.
Some of my favorite local thrift stores are: Bristol Community Services, Reimagined, Ladders and Step Ladders in Plymouth, and the Belmont Goodwill. Good luck with your shopping and don't forget to bring a reusable bag!
Sustainable New Years Resolutions, Newfound Landing, December 31, 2020
Lauren Therriault
Happy New Year! I for one am excited for 2020 to be over and a fresh new year to start. Nothing beats a new calendar and some resolutions to add to it. Are you the type who makes goals or resolutions every new year? In 2018 I vowed to not use plastic bags for a year and was mostly successful (if you consider carrying 14 items out of the store in my arms since I refused to use a plastic bag when I left my reusable ones at home a success that is). In 2019 I made a resolution to not buy any new clothes, which went mostly well. In 2020 I resolved to only borrow books from the library and friends, being a bibliophile made this goal nearly impossible but I did try my best to support local/independent bookshops while the library was closed.
The hard part about sustainable goals is you never arrive, you have to keep doing them day in and day out, even when it's hard and you don't want to. The best part about sustainable goals is the small changes add up and create lasting habits that you can feel good about and inspire others to make. 2018 gave me the ability to remember my reusable bags, 2019 broke me of my shopping habits, and 2020...well 2020 was 2020 but we all tried our best right. I thought I would share some ideas in case you wanted to make a sustainable new years resolution.
Eating less meat. This reduces your carbon footprint a significant amount depending on how much meat you give up. Sound impossible to you? You could try "Meatless Monday" and start with only one meal a week without meat. Bringing reusable silverware to work and out to eat. Starting a compost pile, it's not as hard as you think. Growing some of your own food. Refusing plastic bags. Going zero waste in one area of your home, the bathroom or kitchen are great places to start. Cooking from scratch to avoid takeout containers and plastic packaging, it also tastes so delicious too. Thinking twice about what you are throwing away and if there is a way you can repurpose it. Buying less clothes or drying your clothes on the line. Bringing a water bottle with you and refusing plastic water bottles.
Perhaps you could add one small change to your list every month and then by 2022 you'll have 12 new sustainable habits under your belt. My goal for 2021 is to eat grass fed meat, and a lot less of it, grow some foods I've never grown before and finally learn how to can/preserve. Good luck and Happy New Year!
Buy Nothing Group, Newfound Landing, December 18, 2020
Lauren Therriault
This summer I read a book called "How to Buy Nothing and Get Everything Plan" by Liesl Clark and Rebecca Rockefeller. It was about two women who started the "Buy Nothing Project" in Washington in 2013 and have since then spread the project around the world. After many realizations that the Newfound Area could benefit from a Buy Nothing Group, I started one. Find us on Facebook at Buy Nothing Newfound Area, NH.
The group has three purposes. First is to get things you need or want without having to buy them. This could be because finances are tight or because you don't want to buy something you think others already have available for you to use, thus keeping items and packaging out of the garbage. One member of the group asked to borrow cookie cutters to make holiday cookies with her son, she got the cookie cutters and returned them and didn't have to buy new ones at the store and add unnecessary packaging to her trash. I lost a sewing tool and asked members if they had a spare sitting in an old sewing kit they inherited and didn't use. Within a few hours a member said she found one and gave it to me. You can also ask for services or help with a project, this might be a bit tricker with the current situation but is still an option.
The second purpose is to give away things you no longer need. Old clothes filling up your closet? Give them away! Have baby items but your baby isn't a baby? Give them away! It is not sustainable to get sick of something, outgrow it, or change preferences and immediately toss items away. "Away" doesn't exist, items always end up somewhere. Putting in a little bit of extra work to find someone who would like and use the items you have helps out your community and the environment.
The last purpose is to post gratitude for things you are grateful for, either from the group or from around the community. Doesn't being grateful just make everything you do have so much more special? These three things will build a stronger community, save you money, and help the environment by keeping purchases in check and packaging out of the garbage.
There are some rules so be sure to read the fine print before joining. This group is open to people from Bristol, Bridgewater, Alexandria, Hill, New Hampton, Groton, Hebron and Danbury. If you are not a resident in those towns look up a Buy Nothing group in your area, there might already be one. We look forward to community members joining the group.
Eco-Friendly Gift Giving Guide, Newfound Landing, December 11, 2020
Lauren Therriault
With Christmas just a few weeks away you might be in a pinch to find gifts for everyone on your list. I always try to find a balance between something my friends and family will like and use and also push them to try something new or branch out of their old routines. Here are some ideas for gifts that will help your loved ones start, or continue their low waste journeys. I personally would love any of these gifts ending up in my stocking.
For the Kitchen: dishtowels, unpaper towels, glass food storage, cloth napkins, beeswax wraps, loose leaf tea and strainer, reusable coffee filters, fair trade coffee or chocolate.
For the Bathroom: fancy unpackaged soaps, shampoo bars, safety razors, reusable cotton rounds, bamboo toothbrush, lip balm or lotion in a metal container.
For Those who Love the Outdoors: seeds, potted plants, bird book, bulbs, recycled journal.
For Those On the Go: lunchbox, bamboo or reusable utensils for eating on the go, reusable mug or water bottle, metal or bamboo straw, reusable shopping bag or produce bags, mason jar with lid for drinking.
For the Homebody: beeswax candles, wool or bamboo socks, online magazine subscription, audiobook gift card, a book from your shelf that you loved or a homemade treat.
For Kids: homemade playdough, wooden puzzles, homemade crayons from broken crayons, coloring books printed on recycled paper, coupons for a trip to the park or solo time with a family member, a treasure map or scavenger hunt.
Things that are free: hugs, kisses, foot massage (for those you aren't socially distancing from), walk or hike together, making a video about your favorite memory with that person, a poem or story you wrote specifically for someone, volunteering to help with a project or task.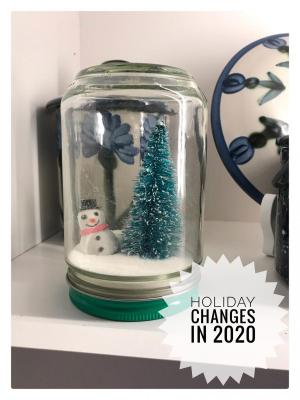 Holiday Changes, Newfound Landing, December 3, 2020
Lauren Therriault
Christmas will look a lot different this year for many people due to the ongoing pandemic. While it's easy to be sad about the lack of parties, shopping, and grim outlook, I am doing my best to embrace the differences and maybe even plan for some of these changes to carry on past 2020.
Buy for fewer people/buy less for people. Since I am not going to any parties or seeing many people I do not feel the need to stock up on hostess gifts, or things for distant relatives. Want an instant stress reliever? Cross half the people off your gift buying list. Phew didn't that feel good? Then, in 2021, don't add them back. Your cousin won't miss the gift. Buying less or fewer items this year may be a necessity for those who have lost their jobs or had their pay cut back. Thoughtful gifts will be more well received by your family than expensive gifts or the newest gadget just to fill up the space under the tree. Working with students at Bristol Elementary School has made me see that they are not greedy and toy driven, when it comes down to it, children just want happy parents they can spend time with.
Opt for real not fake. If you're unwilling to skip the tree this year, real trees and real wreaths are actually better for the environment. You'd have to use a fake tree for 20 years for it to be as eco friendly as a real tree. I am sure that statistic is different if you live in Florida, but here in NH the real deal is better. You could also get a potted tree and decorate that instead. My grandmother used to pick willow branches, put them in a pot and decorate the branches with lights and ornaments instead of getting a whole tree. Perhaps that's an option you could adopt. When it comes time to take down the tree, be sure to compost, burn or donate your tree to a local farm. I have two goats that would love to nibble an old tree. Talk to your neighbors or family about options for your tree, maybe you could have a huge bonfire with all of your trees some cold day in January. Just don't throw the tree in the compactor at the transfer station if you can help it.
Make your own. In many cases this saves money, will reduce your impact on the environment and can be a fun activity. Making holiday cards or wrapping paper with potato stamps is one of my favorite snowy day activities. Make a home movie for your family far away so they can see what you are up to. I sound like a broken record but homemade gifts are always appreciated more so than plastic store bought ones.
Use what you have. With many stores closing and people not feeling safe going shopping this will be more timely than ever. Shop your closets for presents, regifting is a family favorite at my house. Use wrapping paper scraps, old gift bags, newspaper, Hannaford to go bags, fabric, or string to wrap presents. I save old cards and use them as gift tags or to cover up store names on paper bags. Think creatively before you toss something in the garbage.
Change the tradition. When a friend suggested that we skip the turkey for thanksgiving I might have gasped at the idea but it made me realize that traditions are up for modification. Instead of wallowing in sadness about the lack of parties or huge family gatherings make some new traditions with your family or neighbors. Sing carols from your front steps, light candles along your road, go sledding (no matter how old you are) open presents via Zoom. 2020 has brought much sadness to the world, try to do your best to spread kindness and love. I hope that some of the traditions you start this year will be remembered for years to come.

What to do Instead of Shop Black Friday, Newfound Landing, November 25, 2020
Lauren Therriault
Happy Thanksgiving! Last week I implored you not to go shopping on Black Friday or spend lots of money making billionaires at online companies richer. Today I am going to fill you with good ideas of what to do instead and some ideas of local places to support for Giving Tuesday.
Things to do alone: read a book, clean a closet or junk drawer, dance around your house, start that project or hobby you've been meaning to do.
Things to do with kids: build a gingerbread house, do a craft with recycled materials, make a nature mandala, read books about Indigenous+ people, play a board game, do a puzzle, do a random act of kindness. If your kids are like mine they can do all of these things before morning snack time.
Things to do inside: make soup, visit a museum using a virtual tour, catch up on your favorite podcast or show, write a letter to a friend, call someone you haven't talked to in a long time, decorate your home with natural items.
Things to do outside: go for a hike; remember "there is no bad weather, just bad clothing". Pick up garbage, look for birds, explore a park or natural area near you that you have never been to.
Now for some local places that you could either donate to, or ask your family to donate to in your name for the holidays. These donations will not fill your home with needless junk and will instead fill your heart with warmth knowing you are helping the local community. The TTCC, Slim Baker Foundation, Bristol Community Services, Bridge House, Mt. Kearsarge Indian Museum, Newfound Area Nursing Association or the Humane Society. Don't forget donations*0are not just money; time, efforts, clothing, supplies and food are all great donations if money is tight this year.
I hope you enjoy a great (but small) healthy, and happy ,Thanksgiving.
Avoiding Black Friday, Newfound Landing, November 19, 2020
Lauren Therriault
With Thanksgiving only a week away that means Black Friday is only 8 days away and Cyber Monday is only 11 days away. Have you been inundated with flyers and ads about deals and must haves? Here's a secret, unless you needed any of those things before Black Friday/Cyber Monday they aren't really steals and deals. Impulse buys are not helping your wallet, or the environment.
The majority of things on "sale" on Black Friday are plastic, cheaply made, unfairly compensated, resource sucking pieces of junk. You and your family and friends do not need more of that. Not to mention that there is still a global pandemic which could make it unsafe for you and employees at these stores to be working and shopping.
Some of the negative environmental effects of these impulse shopping days are that the resources needed to produce items for sale are stripped from the land or created from harmful chemicals. Once they are no longer needed they get incinerated or sent to a landfill. Let's face it, if you didn't know you needed the item before you saw it in a shopping frendzy, it probably won't be long before you don't need it anymore and it ends up in the garbage. Buying online isn't any better, the resources needed to quickly ship items across the country to you are primarily of the fossil fuel variety, and don't pay local taxes for the wear and tear on roads in your community. The shipping also adds to the already exobanent packaging waste this country faces. Remember; at this time the Bristol Transfer Station is not taking cardboard for recycling. Don't even get me started on how much the CEO's of these online companies are making, which is exponentially higher than what their employees are paid.
What am I suggesting you ask? Well, don't go shopping on Black Friday and don't buy things online on Cyber Monday, or don't buy things that you or your family don't really need. If you are inclined to shop there are plenty of local shops that sell locally and handmade products that your family would probably get more use out of and love. If you are worried about getting gifts for your family members and friends, reconsider who you are buying for, how much you are buying, and what you really want your gift to mean to them. I would prefer a handmade gift or something with a lot of thought put into it than something from Black Friday or Cyber Monday. Instead spend some more time with your family doing something special and not fighting for deals at midnight.
Lauren's Green Tip of the Week: Donate money to local charities or food banks in your friends and loved ones' names instead of buying them something.
Local Thanksgiving, Newfound Landing, November 12, 2020
Lauren Therriault
I just finished reading a book called "Animal Vegetable Miracle: A Year of Food Life", by Barbara Kingsolver. The book documents Barabra, and her family's journey to eat only locally produced foods for a year. They grow their own garden, source local meats and dairy products, make their own bread and cheese, and raise chickens for eggs and meat. It was quite an inspiring read. My favorite chapter was about Thanksgiving since it has always been my most favorite holiday, who can resist all the best foods and your loving family around the table?
The book inspired me to try to eat more locally grown foods for the holidays. It also made me think of some things I can do, and you too, to make your Thanksgiving more sustainable and local.
First up is traveling. Due to the virus it is recommended that you stay home or close to home. Skipping the transcontinental flight helps cut down your carbon footprint and keeps you healthy.
Use compostable decorations. Locally grown flowers, pumpkins, corn stalks, gourds, acorns and leaves are all great for tablescapes and mantel decorations.
Skip the paper plates and use real china and silverware. Thanksgiving is the one time a year I bring out my grandmother's silver to use. Plates and silverware are meant to be used not looked at so go for it, use the fancy dishes. You have my permission. While you're at it, skip the disposable aluminum baking pans too.
Consolidate shopping trips. Write one list (on scrap paper), and add to it over a few days to make sure you don't forget anything, then shop once, and don't forget your reusable bags!
Shop for locally grown or farmed food. Farmers market or smaller grocery stores have lots of locally grown vegetables for you to use. This applies to meat as well. A turkey that lived in NH and ate off the land is much more sustainable than one that lived in a large scale farm under very depressing conditions. On that note eat less or fewer meats for the holiday. More vegetables and less meat is better for the environment and your waistline.
Grow your own. This obviously can't be done this year if you didn't already do it, but you could use your favorite Thanksgiving foods as a jumping off point for what to grow next year. I have lots of squash on my list for my garden next year. Think you don't have enough room for growing food? A friend of mine used to grow corn in a tub on her fire escape. Start small and see where it takes you. Plus perusing seed catalogues helps get through the long winter.
Look up recipes for leftovers and don't waste a morsel of that delicious food you spent so long preparing. If you are traveling for the holiday bring your own reusable containers to take some leftovers home in.
If you liked this article you would love the newest video in Sustainable Bristol's monthly series called Locally Produced. This month's video is about Eating Environmentally Friendly. The video can be found on the Sustainable Bristol NH Facebook page or through the Minot Sleeper Library's website. Join us on November 30th for a discussion about this topic.
Lauren's Green Tip of the Week: Save your kitchen scraps and make turkey stock for soups later in the week
Composting Myths, Newfound Landing, November 5, 2020
Lauren Therriault
A coworker, who shall remain nameless, recently told me she's trying to be more eco friendly but she can't compost because she has a dog. Not one for confrontation, I shrugged and moved on with my busy day. Instead of ranting to her about how she CAN compost, you lucky reader, get to be educated about the myths of composting.
It's too complicated: Myth! It really is as easy as gathering food scraps and tossing them in a pile. I am picky and want the stickers peeled off of banana peels and other produce but that's about it. We don't add meat, oils or bones to our compost but I know others who do and nothing bad has happened to them.
It'll attract animals: Myth and Fact. If you live in an area and are concerned about animals I suggest getting an enclosed compost system. Plenty of varieties are sold online or at the hardware store. A garbage can could also work if you secured it to the ground. The thing that makes compost so cool is how many bugs, worms and microorganisms it will attract to help turn your scraps into soil. So don't be afraid of a few animals, the tiny kind that is.
It's too much work: Myth. You know what's a lot of work? Driving to the store to buy a bag of dirt that was trucked thousands of miles, then that bag spending 500 years trying to break down in a landfill just so you can have some dirt. The same goes for all the scraps you are sending to the transfer station. Once a year we turn over our compost and spread out the black gold in the garden. Don't have a use for soil? Ask a friend if they want some or just dump it out every year, move the container a few feet and see what grows from the pile.
It's smelly: Sort of True. I mean it doesn't smell like a bouquet of flowers but it doesn't smell like a sewer drain either. Place it somewhere upwind of your outdoor space or use an enclosed one if you're worried about the smell, but I am pretty sure you'll get used to it.
You need outdoor space: Myth. You can compost inside your house. You can use a box filled with worms to compost your scraps (look up vermiculture), just be sure to look up the right kinds of worms and the right scraps for them. You could also use a Japanese technique called Bikashi, where you compost in a cardboard box with ashes and microbes.
It uses a lot of space: Myth. I know city slickers who compost in their apartments or bring their compost to a local farmers market every week to be composted at the farms.
It's really fun and you'll feel great doing it: Truth! Composting is a great way to reduce your waste, help the environment, and get wonderful soil for growing plants.
Lauren's Green Tip of the Week: Instead of turning on, or up, the heat, put on a sweater and cozy up with a blanket. Save energy, money, and get to sport your lovely warm clothes.
Voting for the Environment, Newfound Landing, October 29, 2020
I recently read that the most important thing you can do for the environment is vote. I was shocked by this statement. Surely recycling, reducing your waste, going vegetarian, or not buying new clothes has a bigger impact? But much to my chagrin, those changes do not impact the environment as much as who you cast your ballot for. On the plus side the other changes take lots of time and energy and can be lifelong modifications, whereas local voting only happens a few times a year, and the presidential election only happens every four years. Depending on how you look at it, that's either a whole lot of bang for a little effort, or a whole lot of doom for you to hold onto for a quadrennial.
I prefer to look at it somewhere in the middle. I have been doing my research and looking up different candidates stances on environmental issues. This has also led me to learning a lot more about subsidies, lobbying, and general corruption in our government. Many of the environmental issues I feel strongly about seem like no brainers so why are politicians voting against those issues? Because they are in the pockets of companies that sell oil, plastics, or chemicals. Why would they support regenerative agriculture when they are paid (lobbied) by oil companies that want food trucked thousands of miles, and chemicals made from their products sprayed on monoculture farms? They wouldn't. And that's why we have to vote these people out.
Historically, trying to get climate change deniers to modify their views has only made those people dig their heels in deeper. Chances are if you have read this far you are behind the science of global climate change and want something to get done to stop and reverse the terrible effects it is having on our planet.
So I implore you to vote in the presidential election this coming Tuesday November 3rd. Vote out people who deny climate change, cut regulations against environmental protection bills, withdraw from the Paris Climate Agreement, and are supported by companies that benefit from the depletion of our soil, air and water. Vote for candidates who support clean energy and regenerative/restorative measures for our environment. Vote for candidates who will protect Mother Earth and all her people. Vote like your great great grandchildren's lives depend on it, because they do.
Lauren's Green Tip of the Week: Pass on the "I voted" sticker and just tell everyone you see that you did vote instead.
Green Halloween, Newfound Landing, October 22, 2020
Halloween is coming whether you like it or not. It's never been a holiday I get particularly into but my kids sure do like it. I thought I'd pass along some ideas to make your Halloween Green.
First up costumes: the best thing you can do is shop your closet, borrow from a friend, or get things at a thrift store to make a costume. Buying a cheap costume wrapped in plastic and probably made from plastic, that you or your kid are just going to wear a puffy coat over anyways, is just silly. If you can't find anything in your closet look in your recycling bin. A bunch of boxes could be made into a really cool robot costume. My favorite costume of all time was a student who painted empty toilet paper rolls orange and dressed up as Easy Mac. Making a costume from scratch also adds to the festivities of the season and is a fun project to work on together and makes good memories.
In terms of decorations, use what you have, or buy local and compostable decor. Pumpkins, corn stalks, and mums make great decorations for fall that extend past Halloween and can get added to the compost pile come snowfall. Instead of buying fake spider webs use old pantyhoes, make spiders out of plastic bottles or bottle caps. While you're at the thrift store searching for costumes check out decor there. They always have plenty of candle holders and vases you could use to make a spooky tablescape with.
While carving your pumpkins you can bake pumpkin seeds, or throw the guts
somewhere you won't mind a few pumpkins growing in the spring. When November rolls around, compost the Jack-o-lantern or find a local farmer who would take it for composting or feeding to their pigs or chickens. In the US 2 billion pounds of pumpkins are grown every year and 1.3 billion pounds end up in a landfill according to the US Department of Energy. That's pretty sad math huh? Whatever you do please don't throw the pumpkins in the garbage. You can also skip the cheap plastic carving tools and use tools you have at home. My friend told me a drywall saw is the best tool for pumpkin carving.
Instead of going to a shopping center or downtown area, trick or treat around your neighborhood. Your kids won't get as much candy and you won't get to see as many costumes but you'll save gas, see people you really know and expose yourself to fewer people and fewer germs.
I have tried to think of sustainable and safe ways to give out candy in these crazy times and cannot think of many. Just make sure your kids don't drop wrappers on the ground. Maybe while you're walking around you can pick up garbage you see as a challenge.
Lastly, buying to last is important. Decor that will last for years is better than the latest trendy item that'll break or go out of style. The same applies to costumes and candy bags. Use bags for years to come instead of buying a junky one that lasts a year (or less) and think of costumes that can be used for dress up or for a younger sibling or friend.
Lauren's Green Tip Of the Week: You know what's really scary? Plastic bags, use a reusable bag when shopping.
Sustainability Fair, Newfound Landing, October 15, 2020
Sustainability Fair Update! New date! We've moved the fair to Sunday October 18th Due to the rainy forecast on Saturday.
Come one, come all, to the Fall Sustainability Fair at Kelley Park on October 18th, 2020 from 10-2! Here at Sustainable Bristol we have been working hard since July to organize this fair for our community. There will be events and booths for adults and children. We have an exhibit about solar energy and a demonstration of how it works as well as local resources if you are interested in getting solar panels. Updates about the status of recycling in Bristol as well as in New Hampshire and the world. Hint: it isn't all grim. We have zero waste ideas, resources and our newly made Zero Waste Guide to the Newfound Region. Composting information and DIY ideas for kids and adults. There will be games and activities for children. We also have local businesses selling zero waste and refashioned products. Brittany Overton, our head Librarian, will host a story time at the top of each hour and has lots of books from the Minot Sleeper Library about reducing your waste, living more sustainably, and protecting the environment for browsing. Artwork done by Elementary students in the Newfound School District will be on display. Live local music as well as free cider if you bring your own mug. It's sure to be a great time. Come and learn something new about sustainability.
Please adhere to the state and local guidelines regarding COVID-19. This includes wearing a mask for anyone over the age of 5. Please stay home if you have any symptoms, have been out of New England within the past 14 days, or have had contact with anyone with a confirmed case of the virus. We look forward to seeing you there!
Lauren's Green Tip of the Week: Use a reusable bag! Stores are taking them again as long as they are clean.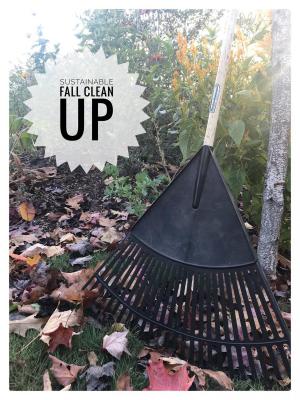 Sustainable Fall Clean-up, Newfound Landing, October 8, 2020
There is a crispness in the air and the smell of woodstoves and apple cider permeating. Fall is here and you know what that means; fall clean up. I am sure you are all dying to know how you can clean up your yard in a sustainable way...spoiler alert, some of the ways involve doing nothing.
First up, how to deal with all the leaves. One thing you can do is mow over them a few times to make them into mulch, it's great for your lawn. If you don't want to do that you can rake them which is better for the environment than leaf blowing, not to mention better for your hearing. Now that you have raked the leaves where do you put them? The compost of course. Leaves break down and provide nutrients for soil health. Don't have a compost? Ask your neighbors if they want your leaves. You could also use leaves to mulch areas in your garden or yard and protect tender plants from the harsh winter. If you do not have anywhere to put them for heaven sakes don't buy receptacles for putting leaves and yard waste into just to throw away, you could use old feed bags, plastic bags or a garbage can to transport the leaves to the transfer station.
Next up your tools. Care for your tools properly so they last a long time and work correctly. Fix tools if they are broken so you don't have to buy new ones. If you only need a tool for a short period of time ask a friend, neighbor or coworker to borrow theirs so you don't have to purchase, store, and remember where you put it.
Now you move onto the dead plants in your yard and the easy part. Just leave dead flowers or plants, especially perennials. Some types of bees lay eggs in dead plants, birds eat the seed heads all winter when food is scarce, and worms love eating the dead plants you leave in your garden. There is something so beautiful about a frost covered plant poking out of the snow.
While you're admiring your dead plants you can collect seeds from plants so you can grow them next year without having to buy more seed packets.
Lauren's Green Tip of the Week: Make sure all of your windows and doors are closed properly to keep out the draft and keep the heat in.
What To Do When You Don't Feel Like You Are Doing Enough, Newfound Landing, October 1, 2020
Lauren Therriault
Do you ever feel like you are not doing enough? You know too much and get weighed down by the woes of the world? I recently read the NPR article about the "lie of recycling" and could feel the existential dread about the harsh realities of our world today seeping in. I think this happens to all of us at times on our journeys to being better people who care about the environment and our community. As if the environmental crisis isn't enough, add a global pandemic that makes it scary to leave your home and you've got a bad combination of sorrows. In order to get myself out of the funk I thought of some ways to feel better and wanted to pass them along to you.
Step back and think of the changes you are making or have made that are so easy and be proud of how far you have come. Not using paper towels was once a challenge for me and now I don't even realize I don't have any.
Add one more (tiny) thing to your list of things to do to be environmentally conscious. Now that the restriction on reusable bags has been lifted I am going to put them in my car and remind myself to bring them into the store again. It was easy to do in 2019, it can be easy again in 2020 if I just take a small step.
Talk to your friends and neighbors and share how you feel. Maybe they will have advice, maybe they won't, but talking about it will make it less heavy to bear on your own.
Stop yourself before you make a purchase and think about if you really need that item or if it's just a way of seeking comfort. This applies to food or impulse online shopping which it seems we've all been doing more of thanks to the pandemic. Leave the item in your online cart and see if you still need it in another day. Chances are the excitement will have worn off and you'll realize you don't need that item. Remember things are only on sale if you actually need them.
Assess your values and why you are interested in making changes. Rank them so you can easily pick one over the other if it comes down to that. As an example my family's safety is more important than my desire to not buy things wrapped in plastic so when my 5 year old wouldn't wear the masks I had lovingly made him I bought him Superman masks wrapped in plastic. He happily wears those gaudy things and I am not sad that one more piece of plastic ended up in the trash.
Accept that this is a season of life and it'll get better at some point. Someday the pandemic will end and you won't have to be scared about going to the grocery store. Someday it'll rain again so your well won't be dry.
Write to your select board members, state representatives, governor, senators, and mayors. Tell them what is upsetting you and what you want to change. No one knows unless you speak up.
Go for a walk or sit outside in nature to remind yourself of what you are fighting for and that there is beauty all around us.
Lauren's Green Tip of the Week: Boil water with the lid on the pot, it really does boil faster and saves energy.
Zero Waste Bathroom, Newfound Landing, September 24, 2020
Lauren Therriault
One area I need to improve upon in reducing my waste is in the bathroom. Such a tiny room sure can produce a lot of garbage. Here are some categories and ways you can reduce your garbage or swap a purchase for something more sustainable. 
Toilet paper: find some that is not wrapped in plastic, or not as much plastic. There are companies online that sell a month's worth of toilet paper shipped to you with no plastic, the one I use is "Who Gives A Crap". 
Toothcare: Make your own toothpaste, use toothpaste tabs instead of toothpaste in a tube, dental lace in a refillable glass jar instead of dental floss in a plastic container, bamboo toothbrushes instead of plastic. 
Hair Care: shampoo bars instead of shampoo in a plastic container, or buy shampoo in bulk at a store in your own refillable container. Wash your hair every other day instead of everyday and air dry instead of using a hairdryer, your hair will thank you. Compost your hair instead of throwing it in the garbage. Use bamboo or wood hairbrushes and don't throw away a hairbrush just because it's missing a few bristles. 
Personal Hygiene: buy package free bar soap instead of buying plastic wrapped or bottled soaps and lotions. Or if you must buy liquid soap buy a bulk size and refill old containers. Use a safety razor instead of disposable plastic razors. Skip the shaving cream and use soap or conditioner or just water. Make your own deodorant or buy deodorant wrapped in cardboard instead of plastic. Use makeup or beauty products from glass containers instead of plastic. Use up your products instead of throwing them away to follow a new trend. Stop using Q tips, or use only one a day or one every other day, invest in a "Last Swab", use Qtips without plastic and compost them when you're done. Remove makeup with flannel reusable wipes instead of cotton rounds or makeup removing cloths. 
Medications: you should always take prescribed medications, but if you can get a 90 day supply instead of 30 you reduce the amount of bottles you get. Save bottles for storing small things in, seeds, sewing needles, matches, game pieces or money.   
Good luck reducing your bathroom waste. 
If you liked this article and are interested in learning more about Zero Waste please watch the video and join our discussion on September 28th at 6:30pm for an online talk. Check out the Minot Sleeper Library website for the information.
Find us on Facebook and Instagram at Sustainable Bristol NH and email us at [email protected]. 
Hugelkultur, Newfound Landing, September 17, 2020
Lauren Therriault
Today I am going to share one of my favorite gardening techniques that I find a lot of people don't know about. It's called Hugelkultur (pronounced Hoo-gul-culture) and is a permaculture practice. This is a German word Hugel- meaning hill and kultur- for culture, so basically it is a hill where you grow things. 
To start building a hugel bed add logs, sticks, stumps or other large woody material to the ground where you want the bed to be located. Pick a sunny spot and don't use Pine, Black Walnut or Fur tree woods or any wood that's been treated with pesticides or chemicals. Next add smaller materials, leaves, grass clippings, compost, wood chips, manure, or old animal bedding in between the cracks to fill in and cover the wood. Anything you have on hand or can get from a friend or neighbor would work.  You can also add a layer or two of newspaper or cardboard then finish off with  an inch or two of topsoil or more compost for your planting. This creates a mound and is basically a much cheaper version of a raised garden bed. It's more sustainable because you are using materials you already have instead of buying wood for raised beds and trucking in bags of topsoil. For the beds we just finished on our property we dug trenches and added the wood to the trench, this keeps the mound from being too high, helps with water retention, and the soil we moved from the trench was used to cover the top once we took the weeds and roots out. 
It's hard to choose which aspect of the hugel's I like best; that we get to use the dead wood around our property for something other than a brush pile, that I hardly ever have to water them because the rotting wood below acts as a sponge and holds water for the plants above, or that they extend the life of my plants by keeping them warmer than other garden beds. Every year the hugel's get a bit flatter because the material underneath rots away into fertile soil, which provides a home to many animals, insects and fungi. 
Fall is a great time to build a hugel because there is an abundance of wood and leaves around and the winter will give it a chance to settle, collect water from snow melt and be ready for spring planting. You could even plant some bulbs or garlic in the hugel this fall and have some 
flowers and food early next spring. Good luck! Find us on Facebook and Instagram at Sustainable Bristol NH and email us at [email protected].
Lauren's Green Tip of the Week: Turn off the lights when you leave a room and switch to CFLs when old bulbs die. 
Digital Pollutants, Newfound Landing, September 10, 2020
Lauren Therriault
How many emails do you have in your inbox? How many email accounts do you have? Did you know your email's could be adding to the pollution in our environment? I recently read that every email you have in your inbox or send emits 10 grams of CO2. Ten grams of CO2 is equivalent to one plastic bag and I know people who have over 3,000 unread emails! That's a lot of CO2 for a bunch of things you aren't reading and don't want to even open. I bet you're wondering how emails can create CO2. Well, for every email you need server space, and servers use electricity which is (primarily) made from fossil fuels which create CO2 emissions. Emails= server space= electricity= fossil fuel= bad for the environment. Who would have guessed that digital information creates pollution.
Here are some ideas of reducing your digital footprint. Unsubscribe from emails you don't read. Give yourself 20 minutes to do it all at once, or every time you get a pesky email from a brand you don't want to hear about hit the unsubscribe button. Delete old emails. I give you permission to delete your emails. Respond accordingly and then hit delete.  At the end of the work day I like to have zeo emails in my inbox because it means I have dealt with all the incoming emails that day. You don't have to have a zero inbox, but you could if you wanted to. Don't send pointless emails. Trust me your bad luck won't be cured by a chain email. Try messaging friends or coworkers instead of emailing.  Deactivate old social media or email accounts.  Delete the email app from your phone, and other apps while you're at it. This will create fewer spaces your emails need to be saved and frees up time for you to do more important things than check your email from the couch. Check your email less frequently, you don't need to check it constantly. This makes you more productive and less stressed as well as helping the environment. 
Good luck reducing your email emissions!
Lauren's Green Tip of the Week: Unplug appliances and chargers that aren't in use.
Reducing Your Paper Waste, Newfound Landing, September 3, 2020
Lauren Therriault
I recently read that 25% of all the waste in landfills is paper. Isn't that astonishing? When people dug 30 feet deep into the landfills they found paper perfectly preserved. Without air, water and light the paper was the same as the day it was thrown away years earlier. Paper is compostable and should break down under normal conditions, however the middle of a landfill is not "normal conditions." What should we in Bristol do about this? At this point the transfer station is not taking paper to be recycled and therefore all the paper that ends up in the compactor is headed for the landfill. That means it's up to you to figure out what to do about your paper. Here are some ideas;
Shred it and it could be used in the garden, added to compost, for worms, as pet bedding, or for packing boxes to ship. Save single sided paper and write notes or lists on it. Use it for wrapping paper. Cut up cereal boxes or other mixed paper for kids to use for making art. Use old paper to make your own paper, there are lots of tutorials online. Use scrap paper to start a fire (safely that is).
If you're looking to reduce the amount of paper you use you could print double sided, buy recycled paper products, send documents online instead of using paper, ask for paperless bills, remove your name from junk mail lists or catalogue lists and buy items in bulk instead of smaller cardboard packages. Take a picture of a trail map, brochure or event flyer instead of taking a copy home, it'll be easier to reference anyways since you lose your phone less often than you misplace a random piece of paper. 
Good luck reducing and reusing your paper! Remember less waste in the compactor at the Transfer Station saves the town money.
Lauren's Green Tip of the Week: Skip the plastic produce bag and wash your produce well when you get home from the grocery store.
Reduce, Reuse, Recycle, Rethink, Refuse, Reuse, Newfound Landing, August 27, 2020
Lauren Therriault
I am sure you are all well versed in the "Reduce, Reuse, Recycle" triad that has been taught since the 1970's. Did you know that three new "R's" have been added since then? Rethink, Refuse and Rot are the new "R's". Here is a breakdown of each one in descending order of importance and usage.
Rethink: Before you go shopping, click "buy" or get in line at the store, think to yourself; "Do I really need this item?" Usually the answer is no. The pandemic has made me realize that shopping was an outlet for me to be alone and look at new things, I've replaced that with walking or hiking and don't miss shopping.
Refuse: This applies to all the free things that accumulate, free pens at the bank, tote bags at a conference, notepads at a hotel. Just leave them, trust me you don't need another notepad.
Reduce: Think about reducing the amount of things wrapped in plastic that you purchase. Instead of buying nuts or beans in plastic or cans buy them in bulk from a local bulk store. Instead of individual wrapped bags of chips buy one large bag and separate portions out into reusable containers.
Reuse: Speaking of reusable containers, that sour cream container could be reused for holding leftovers or my personal favorite use, holding homemade playdough. Before you toss something into the garbage, think about if it could be used for another purpose. If I can't think of something to do with it I clean it out and set it next to the sink, pretty soon I find something that needs containing.
Rot: Anything that can be composted would ideally be placed in a separate area and added to a compost heap. When materials that would break down naturally in the wild, or a compost, are thrown into a landfill it adds not only more waste to the landfill but also more methane. As the organic matter breaks down it fills the area, usually a plastic garbage bag, with methane, which is one of the most harmful chemicals for the environment. All that for something that could be tossed into a heap or container outside and left to turn into soil. Don't have a compost? Ask a neighbor if you can add to theirs, or find a hobby farmer who would take your scraps to feed to their animals or add to their compost pile. I have five ducks and two chickens that love eating out food scraps.
Recycle: This should be the last option after all other possibilities have been considered and ruled out. As we've all been learning, recycling is nuanced and ever changing. In the case of Bristol, there are not many things accepted at the Transfer Station for recycling so please put an effort into rethinking, refusing, reducing, reusing and rotting all of your items first. Do try to recycle as much as you can or buy things that you know can be recycled at your local municipality.
Lauren's Green Tip of the Week: Pack your lunch when going on trips or to work. Instead of depending on eating out bring your own in reusable containers. It saves materials, and money.
Back to School, Newfound Landing, August 20, 2020
Lauren Therriault
Believe it or not school is starting up again soon. This realization happens every August and is made even more astounding by the fact that schools have been closed for so long due to the pandemic. As a public school employee with a rising Kindergartner I was thinking of back to school shopping and ways to go about it in a different way this year, and I don't just mean shopping online.
 The first thing you should do regardless of whether you're sending your children to school or homeschooling is shop what you already have. You surely have notebooks, pencils and art supplies at home that you can use. Worried that old supplies don't seem as enticing? Spend some time sharpening everything, testing marker freshness and jazz up gently used supplies by putting them in a decorated can or cup. If there are other things on your list that your child needs and you don't have in your cupboards assess the best way to go about procuring them. Could you find them at a thrift store? Ask a friend if they have any extras of that item that their children no longer use? I am thinking of scissors, calculators, hole punches, pencil cases. Things handed down hold the extra allure of being used by a bigger and trusted friend and extend the life of things that were probably collecting dust. 
For other supplies that you must buy, try to find more environmentally friendly options. Colored pencils instead of markers, wooden pencils and highlighters instead of plastic mechanical pencils or highlighters, notebooks made from recycled paper, items wrapped in paper instead of plastic wrapping. If money allows, buy lunchboxes and backpacks that are made to last for years, instead of replacing once a year. 
Did your children grow a few inches in the summer sun? Check out local thrift stores for new clothes before splurging on a whole new wardrobe that they'll grow out of by November.
For students heading off to college, many of these principles apply. Shop what you have, your dorm will seem more cozy with well loved blankets and bedding from home, you do not need all brand new sheets, towels and toiletries. 
Lastly, pass on what you don't need to others, donate unused supplies to local families or schools and try your best to recycle what is unusable. I hope everyone enjoys their new and new to them school items and starts the school year off on a happy and healthy foot.
Lauren's Back to School Green Tip of the Week: Tape marker tops together in a line, the tops will never get lost and the marker's life will be extended by having tops secured. 
Tips On Driving Less, Newfound Landing, August 13, 2020
Lauren Therriault
At a recent sustainable Bristol meeting the seven members were talking about changes they have made in their lives due to COVID 19 that are more sustainable. One thing that almost everyone mentioned was driving less. Do you find yourself driving a lot less since the pandemic? With many people working from home and many events and trips canceled it's no wonder people are driving less. Pre pandemic I saved my errands for the weekends because I thought I needed something to do or somewhere to go on the weekends to keep myself and my small children from going stir crazy at home. Now I find that we are content to spend 3+ days in a row not driving anywhere. Looking forward, to post pandemic times, I want to try to continue to embrace this attitude and drive a lot less. Here are some ideas for how you can cut down on driving.
Combine trips: sounds logical right? If you have to go three places do them all in one trip. It might take more mental configuration to plan it out but that'll keep your brain in tip top condition.
Shop locally: We love to get our produce at Walker Farm, I buy soap from Cardigan Mountain Soapworks. Think about what you are used to buying and figure out if you can find a local source. You might have to ask around or change your habits a bit but it'll be worth it.
Vacation or recreate locally: Try to only pick places to go on vacation or to hike, swim, recreate that are ½ a tank of gas or less away. It shouldn't be hard since New Hampshire is so beautiful and has so much to offer. If you're looking for local hikes, try out some of my favorites: Grey Rocks and the new Bristol Falls Pemi Baker Trail. Both of these are very flat.
Walk or ride a bike: Could you walk or ride your bike to do an errand or visit a neighbor instead of driving? We live too far from town to walk there but if I have two or more stops downtown I usually park and then walk between the places I need to go. Returning books to the library, then walk to Community Services, then walk to say hi to Diane the turtle at Twin Designs. This habit was born out of not wanting to put my kids in their car seats a bunch of times but is also more fun and eco friendly.
Exercise online: I used to drive to exercise classes, with those canceled I have been streaming classes and enjoying the flexibility and options as well as the commute to the class (I just have to go into the basement). There are tons of free exercise videos on youtube you could use.
How have you cut down on driving since COVID19? What practices have you adapted to that you can continue doing to drive less or stay closer to home?
Lauren's Green Tip of the Week: Plant native plants to help the bee population. Native plants might also be considered "weeds" so it saves you from weeding.
Meet Sustainability Committee Member Jamie Bemis, Newfound Landing, August 6, 2020
Lauren Therriault
Sustainable Bristol just got two new members and I am going to introduce you to one today. Jamie Bemis is a NH native who grew up coming to Bristol with her family to ski and swim. She was recently working and living in Brooklyn NY and was lucky enough to have the means and options to move to Bristol when the pandemic struck. Jamie has always enjoyed the outdoors and feels it is important to protect and conserve the natural beauty of our area for future generations and for the tourism that helps our area thrive. Since moving back she and her two sisters have purchased a 30 acre farm in Danbury called Three Sister Eco Farm. The sisters hope to live, work, grow food and teach workshops at the farm using permaculture methods. 
Jamie tries to shop with zero waste in mind and minimize her use of single use items by shopping in bulk and using refillable containers. In Brooklyn she had a lush fire escape garden that she brought with her when she moved, one good thing about container gardens is they are portable. She has been spending her free time gardening at the new farm, doing yard work, kayaking and hiking. We both agreed that there is nowhere else we'd rather be during a global pandemic than in New Hampshire where there are so many possibilities for socially distanced recreation and beauty all around us. 
Jamie says her mother practiced sustainable living and was always gardening and composting in her childhood which provided the foundation for her interest and practice now. Jamie brings her compost and recycling home from vacation and has a worm compost system at her home. A child of the 90's, Jamie says that her generation has grown up knowing about and being impacted by the climate crisis which has shaped her goals and values. Jamie is very passionate and wants to help the community make regenerative, sustainable, informed choices. 
We are very lucky to have Jamie on the committee and in our area. I can't wait to see what she does with her new farm and hopefully learn to worm compost from her soon.
Jamie's Green Tip of the Week: When you run your dishwasher skip the dry cycle and open the dishwasher a bit to let them dry for 30+ minutes to save energy. 
Household Hazardous Waste Day, Newfound Landing, July 30, 2020
Lauren Therriault
This week I have two exciting events to inform you about. The first is Household Hazardous Waste Day which is on August 1st. It's at a new location, the Newfound Regional High School. The event runs from 8:30 to 12. This year you must wear a mask, stay in your car and you cannot get the container you brought the hazardous materials in back. Visit lakesrpc.org/serviceshhw.asp for more information.
The second event is a Roundtable event with Sustainable Bristol. It will be an online event for everyone's safety. We will be asking community members what challenges they face, successes they've had and activities, events and initiatives they would like to see in Bristol. The event is on August 5th at 6:30pm. Check out the Minot Sleeper Library website and email MSL for the link to the online event.
On a related note: looking at the list of Household Hazardous Waste that's acceptable for relinquishing made me think about the second and third step in that process; thinking about why you bought those items in the first place and how you can avoid those products in the future. If these items need to be specially treated to be disposed of, is it really safe for you to use and store them in your house? If you are sending leftover weed killers to HHW day, think about why you bought it in the first place. Despite Monsanto and the current EPA saying that ingredients in Roundup do not contain cancer causing ingredients, the makers of Roundup have paid out billions of dollars in cancer settlements recently. Now ask yourself if those pesky weeds in the cracks of your patio are worth the risk of contaminating your body, your children's bodies, your well/water system or your pets and the wildlife around your home. I'd hope you'd say no. When disposing of fluorescent light bulbs could you consider buying LED lights to replace the burned out bulbs? This can apply to everything you put in the garbage, HHW or not, think about why you bought it and what you can change in the future to not buy something like that again. Good luck at HHW day and we hope to see you at the Sustainable Bristol Roundtable Discussion on the 5th!
Lauren's Green Tip of the Week: If the weeds are still bothering you try pouring really hot water on them, or a solution of white vinegar and dish soap.
Sustainable Vacationing, Newfound Landing, July 16, 2020
Lauren Therriault
My family and I recently went on our annual trip to Martha's Vineyard. While we were getting ready to go and there I realized how many small things you can do to make a vacation a bit more eco friendly. We stayed in a condo so some of these may not be applicable for hotel travel.
Bring dish towels, cloth napkins and dish rags, this means you don't have to use paper towels or napkins. 
Save toiletry bottles. I have two containers for shampoo and lotion from hotels that I have saved for 3 years and refill before going on vacation. You don't have to buy new tiny toiletries everytime you go on a trip. 
Turn off the lights and air conditioning when going out for the day, just like at home. 
Use sunscreen and bug spray that is safe for aquatic life. 
Hang towels to dry instead of washing/replacing them after a single use. 
Pack only what you need. It wastes gas and space to haul 20 outfits on vacation when you only need 3. 
Take a picture of a brochure or map with your phone to reference so you don't need to use the paper version which will end up in the trash. 
Bring your compost home. I was upset with myself for not bringing our compost bin. Halfway through the trip I got a salad to go and used the empty compostable container to collect the food scraps we produced and brought them home. 
Bring food in reusable containers. The place we stayed does not have any tupperware so we brought a few for storing leftovers and carrying food to the beach so we didn't have to use plastic bags or wrap. 
Pick a place to stay that is within walking distance to the activities you are interested in so you don't have to drive.  
Lastly don't beat yourself up over buying your kids individually wrapped snacks to enjoy at the beach. 
Despite the pandemic people are still traveling this summer, with a little extra thought you can be safe and also keep the Earth healthy too.
Lauren's Green Tip of the Week: Wash out ziplock bags and dry them to reuse them.
Eco-Friendly Stain Removers, Newfound Landing, July 10, 2020
Lauren Therriault
A few weeks ago I wrote about refraining from buying new clothes for the sake of the environment and the people working in sweatshops. Today I want to share some ways you can keep your clothes looking new by giving you some eco friendly ways to remove stains and care for them.
First washing your clothes in cold water saves energy and protects the fibers from shrinking and breaking, keeping your clothes looking fresh for longer. Second, if a stain happens, try to treat it as quickly as possible. Here is a short breakdown of different stain removers: 
Chocolate: apply diluted peroxide and dish soap, the dish soap removes the fat and the peroxide gets the color out. Scrub with a toothbrush until removed. 
Grease: dish soap applied to the stain and rubbed with an old toothbrush or a clean portion of the item of clothing until the stain is removed. 
Wine: dish soap and diluted peroxide work wonders on wine stains as well. If the stain is fresh run it through cold water with the stain side down then apply this solution if stain persists. 
Grass: baking soda mixed with vinegar and a bit of dish soap and scrubbed into the stain gets it out. 
Blood: once you're bandaged up after whatever accident you've endured peroxide will get the stains out. It's fun to watch the bubbles remove the evidence too. 
Sweat stains: soak the item in white vinegar and water for 20 minutes, then make paste out of baking soda, peroxide and salt to apply on the stain, let sit and launder as usual. 
Rust: vinegar is the best solution for rust stains.
My favorite stain cures all is the sun. Hanging a stained article of clothing in the sunshine works wonders, it's like magic. This method works best when the item is wet from the washing machine. 
I hope these methods keep your closet full of loved clothing, your wallet full of money you didn't spend on new clothes or expensive stain removers, and your science nerd side happy with the concoctions you can create.
Lauren's (Grandmother's) Green Tip of the Week: Save junk mail or envelopes to write lists on.
Plastic Free July, Newfound Landing, June 26, 2020
Lauren Therriault
It's almost July, can you believe it? July 1st will kick off the ninth year of "Plastic Free July", an initiative started in Australia to get people and corporations to reduce their plastic consumption. You can pick one or two areas to go plastic free in for the month, or go big and refuse plastic all month long. The idea is that getting people to realize how much single use plastic they are consuming and making one or two small changes for the month of July will springboard them into continuing these changes all year round and maybe even making others. If you want more information look up "Plastic Free July" online and sign up for the challenge. 
This is pertinent for Bristol residents because at this point we do not have a means of recycling plastic and it ends up in the landfill. If you could make a choice for something in a glass or tin container instead of a plastic that keeps resources out of the landfill and reduces the tonnage fees the town pays for waste. 
Here are some ideas to get you started. Bring silverware when going out to eat and tell the server you don't need the single use plastic utensils. Give up plastic water bottles for the month and refill a reusable water bottle. Buy soap and shampoo in bar form. Pack lunches in reusable containers instead of plastic baggies. Make your own chips instead of buying bags of chips. Buy condiments or nonperishables in glass containers instead of plastic. 
My plastic free pledge for the month of July is to not buy any drinks in plastic single use containers. We will make our own sparkling water and juice from fruits and vegetables. My kids might revolt, wish me luck! 
What single use plastic items could you go without for the month of July? 
Lauren's Green Tip of the Week: Save boxes and packing envelopes to reuse when sending mail or gifts to friends and family.
Conserving Water, Newfound Landing, June 19, 2020
Lauren Therriault
Water conservation may not be something on your mind because we all live so close to the lake and not in a state where droughts are common. This doesn't mean that you should let the water topic slide down the drain. There are lots of ways you can conserve water, and the energy used to heat/pump the water, and it's not all that hard and some may dare say fun. Here are a few I do.
Turn off the water when brushing your teeth or shaving.
Use the dishwasher instead of washing in the sink. It does actually save more water.
Invest in a rain barrel. Connected to your gutter a rain barrel collects rainwater that can be used at another time to water your garden or your lawn.
Keep a pot or bucket in the shower to fill with water when the water is getting hot. This can also be used for watering plants or flushing your toilet if the power goes out.
Install a low flow shower head to save water. Full disclosure, I do not do this, I prefer to be blasted with water and take a quick shower, usually while my kids scream for my attention at the bathroom door.
If you must water your plants or lawn with a hose, do so in the morning or evening when it's not so hot; more water ends up on the plants and not evaporated.
Keep a pitcher of water in the fridge so you can have cool water without having to run the faucet for a long time.
Save the water you use to steam vegetables to water your plants. My husband thinks I am nuts but I really do think the vitamins and minerals in the water help the plants to grow better.
Only do laundry when you have a full load.
Can you do one or two of these things to save water at your house?
If you have any questions or comments please email Sustainable Bristol at [email protected]
Climate Crisus and BIPOC, Newfound Landing, June 11, 2020
Lauren Therriault
I can't help but be impacted by the news lately about the injustice and subsequent protests regarding George Flyod's murder. This has made American's reexamine many aspects of their lives and search for ways to be an ally to Black Indigenous People of Color (BIPOC). It's not good enough these days to say "I am not racist", we need to, as a community, and country, work to be anti-racist. How does this relate to sustainability you ask? BIPOC are more impacted by the climate crisis than white people are.  BIPOC live closer to areas that will be, and have been, impacted by extreme weather caused by climate change such as floods and hurricanes. BIPOC also live closer to toxic facilities, landfills and chemical plants, not because they want to but because these facilities have been put there due to legislation and less restriction on the areas BIPOC live in.  They have less access to health care, and more exposure to toxic chemicals which leads to higher rates of asthma, cancers, and other illnesses. Black men make 83 cents for every dollar a while man makes, it's even less for Black women. Despite, or perhaps because of these downfalls, brought upon BIPOC, by no fault of their own, they are more concerned than white people are about the environment and climate change.
These tiny glimpses into the lives of BIPOC are important to take into account in terms of sustainability because where it might be an ethical/environmental choice for some to buy in bulk, shop second hand or ride a bike to work, these choices are not always made by BIPOC for their sustainability but because they do not have access or the same amount resources as their white counterparts. It's also important to realize that if we are committed to making the earth a better place we need to do so for everyone on earth. Racial inequality is so interwoven with the climate crisis we cannot fight one without fighting the other.
Last week I participated in the Black Lives Matter march in Bristol organized by Newfound High School students both past and present. It was great to see so many people standing up for what is right. The first step has been taken by our community now we have to keep working. So what can we, a primarily white community, do next? Educate yourself. Read books by BIPOC, about issues they face. Recognize your own racial biases, and talk to your friends and family about it. Watch movies and listen to podcasts about racial inequality. 13th on Netflix is a good place to start and 1619 is a great podcast to open your eyes to how long systemic racism has been impacting this country. Donate money, if you can, to charities helping BIPOC or buy goods from them. Vote in November for people committed to changing the system. 

Resisting Fast Fashion, Newfound Landing, May 29, 2020
Lauren Therriault
Now that stores are opening back up are you chomping at the bit to go shopping for some new clothes? This might seem counterintuitive to opening up the economy, but I urge you not to. At least not in the way that you are probably used to. The fashion industry has become unsustainable in the amount of materials it uses, creates, the toll on the environment and the human toll. Did you know that making one cotton tee shirt uses almost 700 gallons of water? Did you know the clothing you buy is often made by underpaid, and poorly treated women and children in impoverished countries with little or no environmental regulations? Did you know that the fashion industry is the world's second biggest polluter? Reading all of these things probably doesn't make you want to go shopping.
So what can you do if  you are aware of these issues and want to lessen your impact on the environment, but still need some new summer clothes? 
1. Try Thrift shopping. The clothes there are cheaper than and already made so they aren't adding to the amount of clothing in the fashion stream. It takes a bit more searching to find what you want but it feels so good when you find the perfect item for $3! There are online resale sites as well, ThredUp and Poshmark are great for finding gently used clothes. 
2. Host a clothing swap with friends, this could be a small event or done online. There are lots of articles online about hosting a clothing swap. If it's online you invite people and post pictures and sizes of clothing you want to swap and organize drop offs. 
3. Rent clothes. When events start taking place again instead of buying an outfit to wear to a wedding/party renting is a good way to get something new, for cheaper and not fill up your closet. 
4. Shop your own closet. Try on your old clothes and see what you can repurpose. Could your old jeans be made into cut off shorts? Could you cut the neckline off a too tight tee shirt? Try pairing different things together to make an outfit you've never worn before. Put on some music and make it fun while you try out the new combinations.
Hopefully these tips help you to redefine the way you shop and find some good outfits to don this summer.
Lauren's Green Tip of the Week: Skip the straw. Specify when ordering, or eating out that you don't need a straw. Invest in a steel straw if you really can't live without one.  
Zero Waste, Newfound Landing, May 23, 2020
You may have heard the term "zero waste" going around lately. This is a new term for a very old practice. Zero waste is self explanatory, it's the goal is to create zero garbage. Does that seem impossible to you? There are some people who are able to use mason jars as their trash cans for the entire year. I am not one of them, and you probably aren't either. I do strive to be as zero waste as possible and make small changes in my life that lead to less plastic and less garbage in my home. Before I purchase something I think about how often it will be used, for how long, and how long it will take to break down in a landfill or compost pile. This means we do not use paper towels, paper napkins, disposable plates, cups, or utensils. These things offer momentary ease yet take decades to break down. Could you forego using these items in your home? 
Almost all disposable items have a more sustainable alternative if you take some time to assess your choices and make a swap or change. If you are interested in trying to move towards zero waste I suggest  you pick one room in your house to start trying to make less waste in and go from there.The kitchen or the bathroom would be good places to start. For full transparency my family and I still buy chips, we do not make them ourselves, which means plastic chip bags end up in our garbage. To reduce the amount of plastic, we buy larger bags and separate them out into reusable containers for our lunches. I'd rather one large bag go in the garbage than 25 tiny bags
The key here is to start somewhere, notice where you can make changes, and also not to beat yourself up about not doing it all. We need 200  people doing zero waste imperfectly, not 2 people doing it perfectly. Are you inspired to make less waste? Where could you start today? Good luck!
Lauren's Green Tip of the Week: Skip the plastic ziplock bags and carry your snacks in a tupperware or a mason jar.
Composting, Newfound Landing, May 22, 2020
Hello from Sustainable Bristol! One of the projects many of the members of our committee are passionate about is composting. Composting is the process of food scraps and other natural green material (leaves and grass) break down. This sustainable practice keeps tons upon tons of waste out of landfills. Sadly at this point it is estimated that 95% of food waste goes into landfills. When food scraps and green waste are put into landfills they break down and create harmful methane gas. When those same food scraps are put into a compost pile their breakdown process creates primarily carbon dioxide.  For reference methane is 72 times more powerful than carbon dioxide. American's throw away 150,000 pounds of food waste a day, which breaks down to 1 pound per person per day. That is just wasted food that we let rot or go bad, this doesn't account for the food scraps created when making a meal. Unbelievable right? Have I not convinced you yet? Did you know that the Bristol Transfer Station has to pay per ton for the waste that is taken to the landfill? Imagine the money that could be saved if food scraps were taken out of the garbage you bring to the Transfer Station. Municipalities estimate that one quarter of the waste thrown away is compostable.
So where do you go from here? That is up to you. If you'd like to start composting at home that is fantastic. There are lots of websites to get you started for little to no money and a very small amount of space in your yard. If you are unable to start your own compost heap you could ask neighbors or friends if you could add to theirs, or ask your job if a composting program could be started. You could contact a local farm and see if they would take your compost to feed their animals or add to their pile. If you don't have any outdoor space but  you are interested, look up worm composting, which takes up very little space. Our committee is anxious to get a community compost project started so let us know you are interested in that and we will continue working hard to get that going.
Lauren's Green Tip of the Week: Invest in a metal or glass water bottle so you don't have to buy plastic water bottles. 
Meet Committee Member Lauren Therriault, Newfound Landing, May 22, 2020
Lauren Therriault
Hello from Sustainable Bristol! With social distancing well into the 8th week for many people even us introverts are looking to meet new people. Today I will introduce you to, myself. I am Lauren Therriault, I've been a Bristol resident for ten years. I became interested in recycling and sustainability at 15 years old when I got my first job working at the Transfer Station, aka the Dump, in the town I grew up in. I earned the moniker "Dump Girl" and it was my responsibility to sort the recycling into bins and help the other attendant bale mixed paper, tin cans, number 1 and 2 plastics, soda cans and cardboard. Always a nosy person, this job offered me a glimpse into the lives of all the townspeople, what they ate, what magazines they read, what type of beer they liked and how much of it they drank a week, and what kind of prescription medications they took. Word to the wise; your Transfer Station Attendant knows a lot more about you than you may think. This job sparked my interest and desire to better the world. I did multiple projects in high school about recycling, shared ideas with my classmates and could be found picking plastic bottles out of the garbage in the cafeteria to put in the recycling bin. With the nickname Dump Girl and a tendency to dig through the garbage it's no wonder I was boyfriendless at the time.
Fast forward 14 years, I managed to find a boyfriend. Charlie is now my husband and we have two sons. While pregnant with our second son I was searching for cold remedies that were safe to take and came upon a "zero waste" concoction made of honey, lemon, ginger and apple cider vinegar. It tasted terrible but it worked and I started becoming more interested in the zero waste movement and making more sustainable choices for my family and the earth. Since then I have made many small changes around my home to try to minimize the impact our family has on the environment. I enjoy Eco friendly hobbies like permaculture gardening, sewing my own clothes, knitting, tending to our chickens and ducks and hiking. In 2019 I attempted to not buy any new clothes but instead make or thrift all of my clothing. I was primarily successful in this goal and learned a lot about clothing and fast fashion. 
 I was distraught when Bristol stopped taking recycling, so when asked to take part in a committee to increase the awareness of recycling and sustainability I jumped at the opportunity. By day I work as a Speech and Language Pathologist so I love educating people and sharing my passions. My hope is you will enjoy reading this column and it will spark ideas about small changes you can make to create a bright today and a greener tomorrow.
Lauren's Green Tip of the Week: Instead of using cooking spray to grease a pan for baking, save butter wrappers and rub them on the bottom and sides of the pan. 
This week I'll be introducing you to the youngest member of Sustainable Bristol, Elsa McConologue. Elsa is a fifteen year old high school sophomore and Bristol native. She first fell in love with nature when she joined her grandfather on hiking trips for some of NH's 4,000 foot mountains and has a deep appreciation for the beauty of the lakes and mountains. Elsa has been around sustainable practices her whole life, she recalls having friends over for dinner and informing them about using cloth napkins instead of paper ones. In Elementary school I remember her as an entrepreneur who sold flowers from her mother's garden to the teachers and she recounts her experience with getting hot lunch and bringing silverware to and from school so she didn't have to use plastic utensils at lunch. She truly was ahead of her time. 
Elsa admits that when she first started becoming more aware of the climate crisis she was discouraged at the thought of what a young student could do to help. She now feels strongly that teaching and connecting with other people who share her passion and drive is the start to finding solutions for healing the environment. Although she only just recently got a smartphone and is new to technology and social media she thinks that these tools will help educate and inform the younger generations and spark change. Elsa is happy to be on the committee because she knows that youth are more likely to listen to someone their own age talking about making changes than they are to listen to their parents. She hopes to keep inspiring her peers and make switches at the high school in terms of composting and recycling. 
Elsa's sustainability dream is that Bristol can come together in not only acknowledging the issues at hand but in finding ways to bring our community closer together to work towards a greater purpose. If you see Elsa around town be sure to thank her for all she does.
Elsa's Green Tip of the Week: Plant a garden so you don't have to mow the lawn.
In January the New Hampshire House of Representatives voted to ban plastic bags and start a mandatory bag charge of ten to 50 cents to be determined by the store. This was set to go to the Senate for a vote before COVID19 swept the nation. In March Governor Sununu asked the public to leave reusable bags at home and urged stores and restaurants to use new plastic or paper bags to help reduce the spread of COVID19. For someone like me who prides herself on not bringing plastic bags into her home this was disappointing, but I understand the reasoning behind it. In order to feel better about the increase of plastic bags coming into my home I have made a list of things to do with the plastic bags you have instead of throwing them away. 
Line your trash cans.
Use it for packing or shipping instead of peanuts or bubble wrap.
Wrap around plants overnight if a frost is coming.
Use to clean up kitty litter or take on a walk with your dog to clean up after them.
Line a paint tray to save it for multiple uses, or place a used paint roller or brush in a bag into the refrigerator to save for later.
Use to pick up garbage on a walk or hike.
Divide perennials, put them in a plastic bag and drop some off with a friend.
Use for crafts, there are a plethora of plastic bags crafts online.
Keep your hair dry in a rainstorm, a' la my Grammy. 
Keep several in your car to use as a trash receptacle, for family members who may get car sick, to carry wet clothes or boots after a hike, or keep a change of clothes in. 
Lauren's Green Tip of the Week: Wash your clothes on cold, it saves energy and keeps your clothes from shrinking. 
I did not expect for this weekly Sustainable Bristol article to get so serious so fast. I thought about going with the original article I wrote before the world seemed to be turned upside down. It seems uncouth to publish that now. The truth of the matter is we are living in uncharted territory. Last week I introduced our committee and our goals, this week many people are not allowed or able to go to work or school. Many people are struggling with ways to make ends meet with limited or no paychecks, adapting to teaching their children while they are out of school, and feeling isolated by lack of activities and social events. My hope here is to give some ideas for ways to battle all of these struggles in a sustainable way. 
Go for a walk or a hike. The extended weather forecast does not look great but that does not matter. "There is no bad weather, just bad clothing." Dress appropriately and get outside. While you're out there bring a bag and collect some trash. It's not your garbage but it is your planet. 
Do some yard work. Don't have a yard? Ask your neighbor if you can help them out. Never underestimate the benefits of doing some manual labor. Rake, make a brush pile, pick up acorns. You'll probably be surprised how many little green sprouts you'll see popping up.
Plant some seeds. You don't need fancy lights or a greenhouse. Some seeds in a re-purposed yogurt cup on the windowsill will sprout in no time. 
Read a book. If you're like me you have a stack you haven't gotten to. Don't have a book? Ask a friend or neighbor to borrow one. The Minot Sleeper Library has been offering free books outside the library since they are closed, check it out. 
Clean something. A spray bottle with vinegar and some baking powder make great cleaning supplies. If you have some lemon or orange peels you can add them to the vinegar to lessen the smell. 
Sort through your closet. If you have clothing to donate, Bristol Community Services is a great place to drop them off. They are not currently taking donations but will when they reopen. Make sure clothing is free of stains and holes. Clothes that aren't good enough to donate can be used for rags. 
Take pictures. Something about events like this is that they are unprecedented and heighten your senses and awareness of the beauty all around you. This might not be the most fun you've ever had but in 10 years you can look back on these pictures and remember how different the world was, and how you and your family slowed down. Posting pictures on social media can help you feel connected to friends far and near. Look up photo challenges if you are having a hard time finding inspiration.
My hope is you will read these ideas and take inspiration from one or two of them. The amazing thing to me is that these ideas are all sustainable because what we're being asked to do is a lot like the practices of 100 years ago. Slowing down and staying close to home. Assessing what is really important to your families and your values.
Lauren's Green Tip of the Week: Empty toilet paper rolls filled with dryer lint make great fire starters.
 
Gardening, Newfound Landing, April 17, 2020
Lauren Therriault
With all local events canceled I am very glad spring has not been canceled. This week I wanted to share a very sustainable practice that I've been finding many people returning to in these trying times. Gardening. Starting seeds inside is relatively easy and cheap. Once you've determined what vegetables or flowers you want to grow and purchased the seeds (the hardware store has curbside pickup)  you'll need some good soil. This could be purchased at the store or dug from your backyard. A container to hold the soil could be anything you have around the house. We've used saved yogurt cups (be sure to poke holes in the bottom), egg cartons, folded toilet paper tubes, folded newsprint (there are lots of tutorials online) plastic spinach containers, or purchased seed starting trays. Fill the container with soil and tap it down, I've lost many a plant to not having the soil compacted enough.  Add your seeds, water lightly and place somewhere to let them grow. Most seeds like some heat to help them get off to a good start. Near the wood stove, on top of the fridge or on the top of the dryer are good warm places. Purchased seed starting kits come with a clear top to keep the warmth in, but be sure to remove them once the plants start popping up. A plastic bag put over the top of your seeds would do the same job. After the green starts miraculously poking through the soil, move the seeds somewhere safe that gets a good amount of sun. The south side of the house is usually best. Rotate the plants so they don't get long and skinny while reaching for the sun and water regularly. Once the danger of frost has passed, typically around Memorial Day in our area, you should harden off the plants by putting them outside in a protected area for longer and longer each day so they get used to being outside. I have also killed many a plant getting too excited about getting them into the garden right away. Once the day arrives plant your seedlings outside, at the recommended distance apart, and water regularly. With a little bit of love and care your plants will grow and add beauty to your yard, patio, or windowsill, and with any luck some healthy benefits to your belly come summer.
Lauren's Green Tip of the Week: Skip meat at one meal a week. Work your way towards doing one day a week as a meat free day. This reduces your carbon footprint a significant amount.
 
Sustainable Cleaning Products, Newfound Landing, April 10, 2020
Lauren Therriault
Hello from Sustainable Bristol. If you're anything like me your house has never been cleaner. At least the door knobs are clean, with two kids around all the time; the floor is not exactly clean. I thought this might be a good time to talk about some cleaning swaps you can make in your home that are sustainable. Instead of a paper towel, which you probably can't find anyways, use an old tee shirt cut into 8 inch squares to clean things. Once it's dirty, throw it in the wash then you can reuse it again and again. I have invested in a set of reusable wipes that can also replace paper towels. Look up "unpaper towels" online and you'll find lots of options, if you're in the market for some try to buy from a small shop or maker, they need business at a time like this. Or if you like to sew, you can make a set with two 9 inch squares of cotton fabric and terry cloth fabric sewn together. Since you are home a lot more than usual you probably notice all the smudges and dirt on the windows. Crumpled up newspaper with a spritz of window cleaner, or vinegar, is a great way to clean the windows and more Ecofriendly than paper towels. I already mentioned it but it bears repeating, a spritz of vinegar from a repurposed squirt bottle and a shake of baking soda on top of any surace make a great science experiment, and cleaning agent. I use this concoction to clean counters, toilets, bathtubs and cabinets in my house. Lastly, I use a mixture of equal parts water, white vinegar and olive oil in a reusable spray bottle as furniture polish.I hope these options make you start thinking about sustainable choices you can make while keeping your house clean.
Lauren's Green Tip of the Week: When ordering food from a local restaurant specify that you do not need straws or utensils. This will reduce the amount of plastic you're getting in your to go bags.
What's old is still good, Newfound Landing, April 3, 2020
Lauren Therriault
Hello again from Sustainable Bristol on week three of social distancing. I had given some ideas on sustainable things to stay busy a few weeks ago. Upon more reflection I am becoming more and more aware that many of the things people are doing now, during social distancing, are very similar to the activities people did to keep their home running many years ago. Today they can be used to keep your home running and also to keep you busy. Here are some more ideas:
Bake something. A loaf of bread, cookies or a pan of brownies. Nothing smells better than a house that has a fresh loaf of bread cooling on the counter. 
Dry your clothes on the line. You've got nothing but time right? If you don't have a clothesline, you could make one fairly easily, there are lots of tutorials online and the hardware store is taking online orders if you need supplies. Second only to the smell of fresh baked bread is the smell of sheets and towels dried in the spring air, in my humble opinion that is. 
Eat dinner by candlelight. Since you can't go out for romantic dates you could have one at home. Bonus points if you use a cloth napkin
Write a letter or send a card. You could easily call or video chat a loved one and talk to them, but if you're like me you already spend too many hours working at the computer now, so writing a letter is a welcome reprieve. The recipient will surely be happy to get something fun in the mail. 
My hope is not to add more to your plate, that's not sustainable afterall, but to give you some ideas of things to do to fill the time that are eco-friendly and help you feel connected to those you are close to.
Lauren's Green Tip of the Week: Call the phone number on the back of unwanted catalogues and request your name get taken off the mailing list.
Trash Inventory, Newfound Landing, March 28, 2020
Lauren Therriault
Hello from Sustainable Bristol. Today I am going to write about doing a trash inventory. What this entails is looking through your garbage and assessing what you are throwing away and deciding on changes you can make to be more eco friendly. It may seem trite to deep dive into your waste at a time when so many are struggling to find, and afford food and necessities, but if you're like me, you need something to do and you can do this with a sense of gratitude for all those things you have, and have in your garbage. The reality is you probably have more time and are practicing great hand washing nowadays, so getting a little messy won't be so bad.
Currently in my garbage I find an empty cream cheese container. I am not going to make my own cream cheese but one suitable swap I could make is to buy a bigger container next time, if I know I will be able to use it all before it goes bad. I could also clean the container out and use it to store any number of things; a small amount of legos, beads, and collected seeds. The garbage also has a styrofoam tray from beef we are making beef stew with tonight. When things go back to "normal" I can resume my practice of bringing glass containers to the deli to have meat and cheese put in. Until then, I could thoroughly wash the styrofoam, cut shapes and use them as stamps with my kids, or use it as a palette for paint while doing a craft. It could also be crunched up and put in the bottom of a potted plant to keep it from being too heavy and to keep the soil from falling out the hole. Lastly, there is an empty gallon milk jug. With two kids home all day we've been going through milk a lot faster than usual. We save milk jugs to use to take water to our ducks and to collect sap to boil into syrup. You could also use a milk jug with the bottom cut off to protect tender plants in the garden from a frost, or to make a mini greenhouse for a plant or two. Filled with water a milk jug could also make a good weight if you're inclined to exercise while you're at home. 
At a time when you cannot go to the store for all the things you deem necessary, look to your garbage and get creative. I have an ever growing list of things I will do when this is "over" and things go back to "normal", but the truth is I don't think things will really return to normal, at least not the normal we are accustomed to. That doesn't mean we cannot think of changes we want to make, or creative practices to reduce and reuse our garbage.
Lauren's Green Tip of the Week: Want to reuse a glass jar but it has sticky junk on it from the label? Mix baking soda and vegetable oil into a paste, let it sit for 20 minutes and then scrub it off with an old toothbrush.